On a computer, the quiz works via drag 'n' drop, but we also created a mobile version that is touch enabled.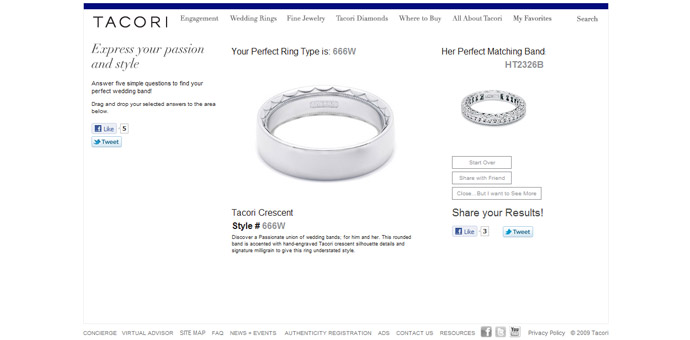 We developed an algorithm to tally up the user's responses and choose the winning outcome and request it via AJAX. The 'Like', 'Tweet', and 'Share with Friend' buttons were added by the client after we delivered the site.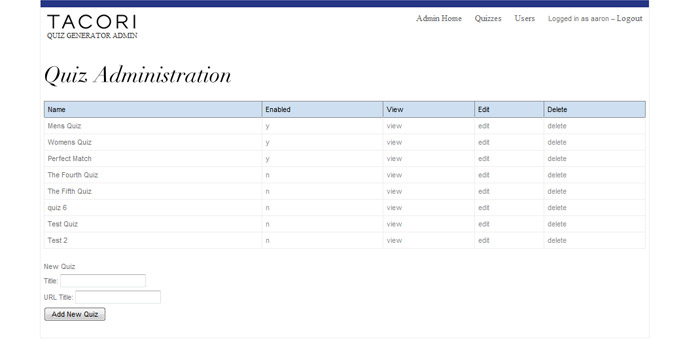 Managing quizzes is a breeze using the custom CMS.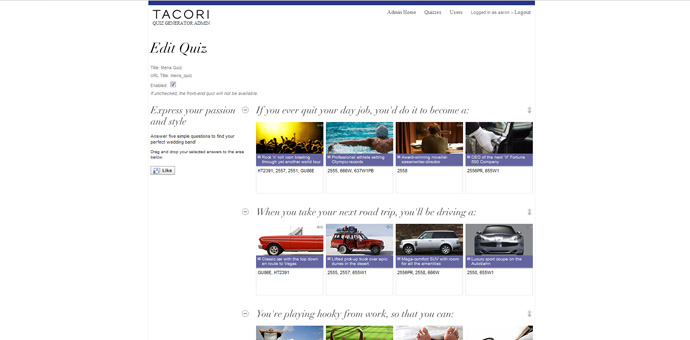 This is quiz editing back-end. Creating the quizzes is arguably as fun as taking the quizzes…